Let's Plant YOUR Seeds.
Fearless is a 1:1 VIP Mentoring Package that is a tier 2 level. This package is designed for anyone looking to meet their next level self and establish goals in getting there. Fierce 1:1 mentoring package is for someone who is looking to work 1:1 with Ashley at an intermediate level who needs support in identifying, establishing and thriving with impact to reach their goals they want to manifest to become their next level self and the foundational work to get there.
What Ignites Your Passion?
Ashley's goal is to support others in learning to live their best life with ease and flow, while simultaneously reaching their full authentic self and medicine.
This is prompted when you allow yourself to within and grant permission to your own healing first.
You may be seeking an energy mentor package because you are wanting support in living your life to the fullest and you're tired of being a part of the rat race. I am here to prompt you and offer you that support where you need it most, we are after all a collective headed to words the rise of consciousness. It's time to empower each other and take ownership in causing the ripple affect for those with us and after us.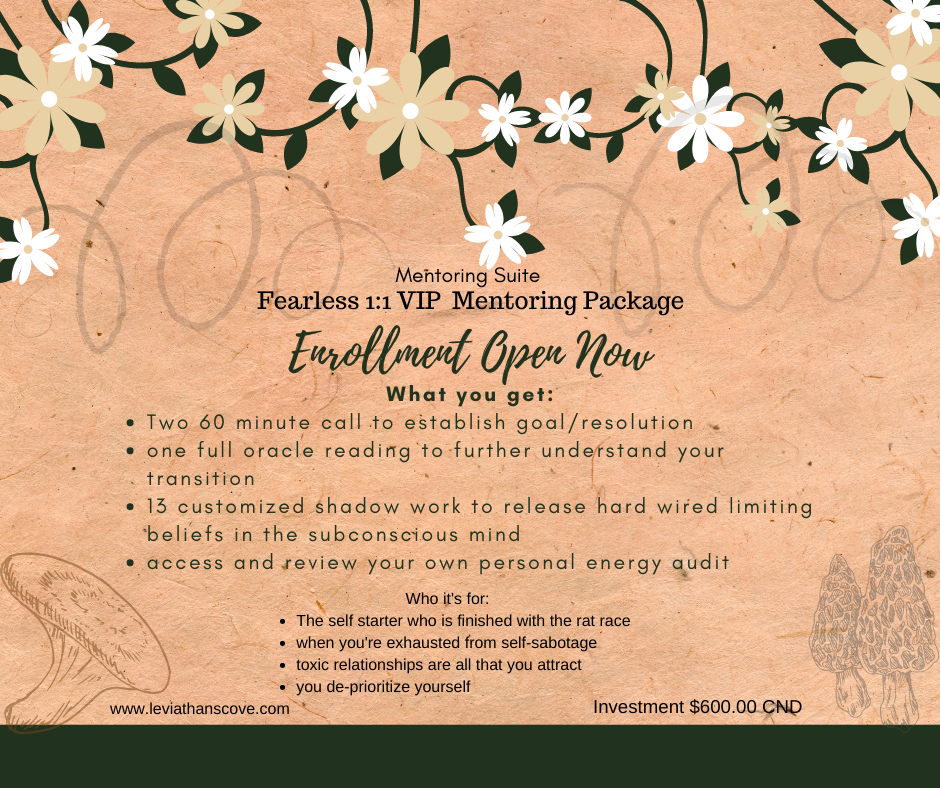 Your intake form has been submitted. Check your email for a copy of your responses. If you're accepted, you'll receive an email with a link to checkout.