Right now your life probably looks like you have a full agenda. You're not exactly sure how to slow your mind down because you're always on the go. You try to relax by doing things like play video games or go for a walk, but your mind just keeps racing.
I've been there.
You keep wanting to leave that job and find something else, but you keep making excuses. You doubt yourself, even though you know you can do better for yourself, but you self sabotage.
That was me.
You take on a lot of issues from others, you are filled with anxiety and you don't know how to destress. Maybe you've tried your own ways of relaxing, but they just aren't cutting it anymore. You probably haven't tried this,
BUT I have.
This program will help give you the tools in a ceremonial setting that will help you subconsciously expand your mind allowing you to destress, meet your higher level self and stop making excuses.
Sacred Circle: Small Group Healing will help you elevate your mind. Support you in self-awareness and awaken you to be apart of the new world rising,
This is it...
Are you ready?
Early Bird Pricing begins June 3rd for everyone and closes July 1st.
Early Bird Pricing: $237 or choose a customized payment plan!
Regular full payment will begin July 2nd until July 5th at 11:59pm EST.
Regular Investment: $297 or choose a customized payment plan!
First Zoom Group Intention Ritual Begins on our start day on July 10th at 12pm EST, this will be recorded, if not everyone can make it. Please allow a 30 minute time slot.
Our High Tea Ceremony will provide a release/ receiving meditation and will begin on Sunday July 11th at 1pmpm EST, this will also be recorded, however it is highly suggest you can make it. I also will have a second date, if need be available on Thursday July 15th at 10am EST. Please allow a 90 minute time slot.
Our third and Final Consumption/ Closing Zoom Meeting will take place on Friday July 16th at 2pm EST. This will be recorded, for those who cannot make it. Please allow a 20 minute time slot.
**Please note when signing up you will be mailed a High Tea blend or Sacred Smoking blend. You must allow time for this product to be mailed to you. Thank you kindly. **
What's Included:
road opener meditation and intention setting
90 minute high tea ceremony and release/receive meditation where you will be mailed a sacred high tea blend or traditional smoking blend that you orally consume before the meditation.
therapeutic journal prompts that promote self awareness and inner healing
3 live guided zoom calls to aid in self development and mental health in a group setting.
**Please provide Ashley of any known plant or seasonal allergies.**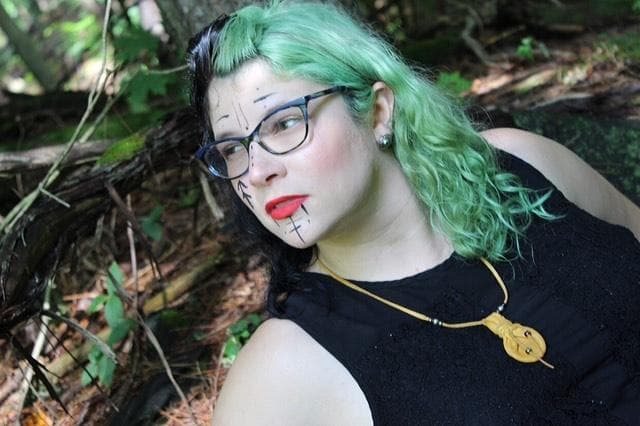 Hi, Ash here.
I created Sacred Circle: Small Group Healing because I wanted to provide a community of like-minded people who are ready to fully transition themselves and expand their level of mindset.
Sacred Circle: Small Group Healing uses meditation, shadow work, intention setting and a ceremonial tea to support you in fully expanding your healing, self-awareness and awakening. Sacred Circle: Small Group Healing will teach you to tap into your subconscious mind to elevate how your mind operates and how you see things, without using anything except plant medicine and deep inner work!
Ready to truly tap in?
love, light and dark,
Ashley Jones; Energy Mentor + Plant Medicine Practicioner]