Right now your life probably looks like you have a full agenda. You're not exactly sure how to slow your mind down because you're always on the go. You try to relax by doing things like play video games or go for a walk, but your mind just keeps racing.
I've been there.
You take on a lot of issues from others, you are filled with anxiety and you don't know how to destress. Maybe you've tried your own ways of relaxing, but they just aren't cutting it anymore. You probably haven't tried this,
BUT I have.
This program will help give you the tools in a ceremonial setting that will help you subconsciously expand your mind allowing you to destress, ease vulnerability into your life (in a good way!), allow you to meet your higher-level self through a unique spiritual healing and stop making excuses.
Sacred High Tea Small Group Healing Ceremony will help you elevate your mind. Support you in self-awareness and awaken you to be a part of the new world rising,
This is it...
Are you ready?
An awakening and awareness ceremonial tea to call in radical healing and anchoring into our soul's embodiment in a small group virtual setting. Sacred High Tea ceremony will provide you with a conscious healing opportunity to work through unhealed emotions, your inner child wounds and limiting beliefs.
​
 During the first part of the ceremony, you will be invited to take part in a healing prayer and smudging ceremony. During this time, you will be given either a sacred high tea or herbal smoking blend handcrafted with simple and pure herbal medicines that simply allow you to be more present in the moment and work through your subconscious wounds easier. The Sacred High Tea or Smoking Blend will be mailed directly to you prior to the ceremony. We will then complete the sacred ceremony with a guided healing meditation and journal work to allow you work through emotions and internal wounds. The online ceremony will take place all in the comfort of your home via zoom. You will gain tools to help you release trauma and limiting beliefs during the ceremony. You will also receive a digital work booklet with various subconscious mind techniques to better equip you with the tools you need to boost your natural energetics. The Sacred High Tea Ceremony provides you with a variety of tools to help you start where you are and build a life of ease. You will be equipped to better handle stressors. No longer will you allow stress to rule your mind, body and soul. Sacred High Tea will give you the tools to show up for yourself first, it gives you the best version of your business and your life
​
What you will gain:
​
Remove chronic burnout, procrastination, people-pleasing, codependency and lack of boundaries in your life
A more confident and flow to work: life balance 
A lifetime access to therapeutic journal prompts in the form of a booklet that promotes self-awareness + inner healing of your inner wounded child 
A lifetime access to tools that help you better handle and elevate various formers of stressors
A lifetime of Tools that allow you tap into various relaxation techniques via the subconscious mind
create balance in your internal energetics; mental, spiritual and emotional, to deliberately create your outer reality
​
What Sacred High Tea will look like:
3 live guided zoom calls to aid in self-development and mental health in a group setting
​
Day 1:
Healing prayer and smudging ceremony (approx. 25 minutes)
 Road opener meditation & intention setting (1-1.5 hours)
Day 2: 
90-minute ceremonial tea with guided release meditation. (Tea will be provided or smoking blend will be provided to you prior to the ceremony).
Tapping into the subconscious mind with various techniques (approx. 40 minutes)
Release ritual (approx. 20 minutes).
​
Day 3:
various relaxation techniques via the subconscious mind (45 minutes)
Release Mediation (approx. 30 minutes)
Closing prayer and smudging ceremony (approx. 25 minutes).

when signing up you will be mailed a High Tea blend or Sacred Smoking blend. You must allow time for this product to be mailed to you. Thank you kindly. **
**Please provide Ashley of any known plant or seasonal allergies.**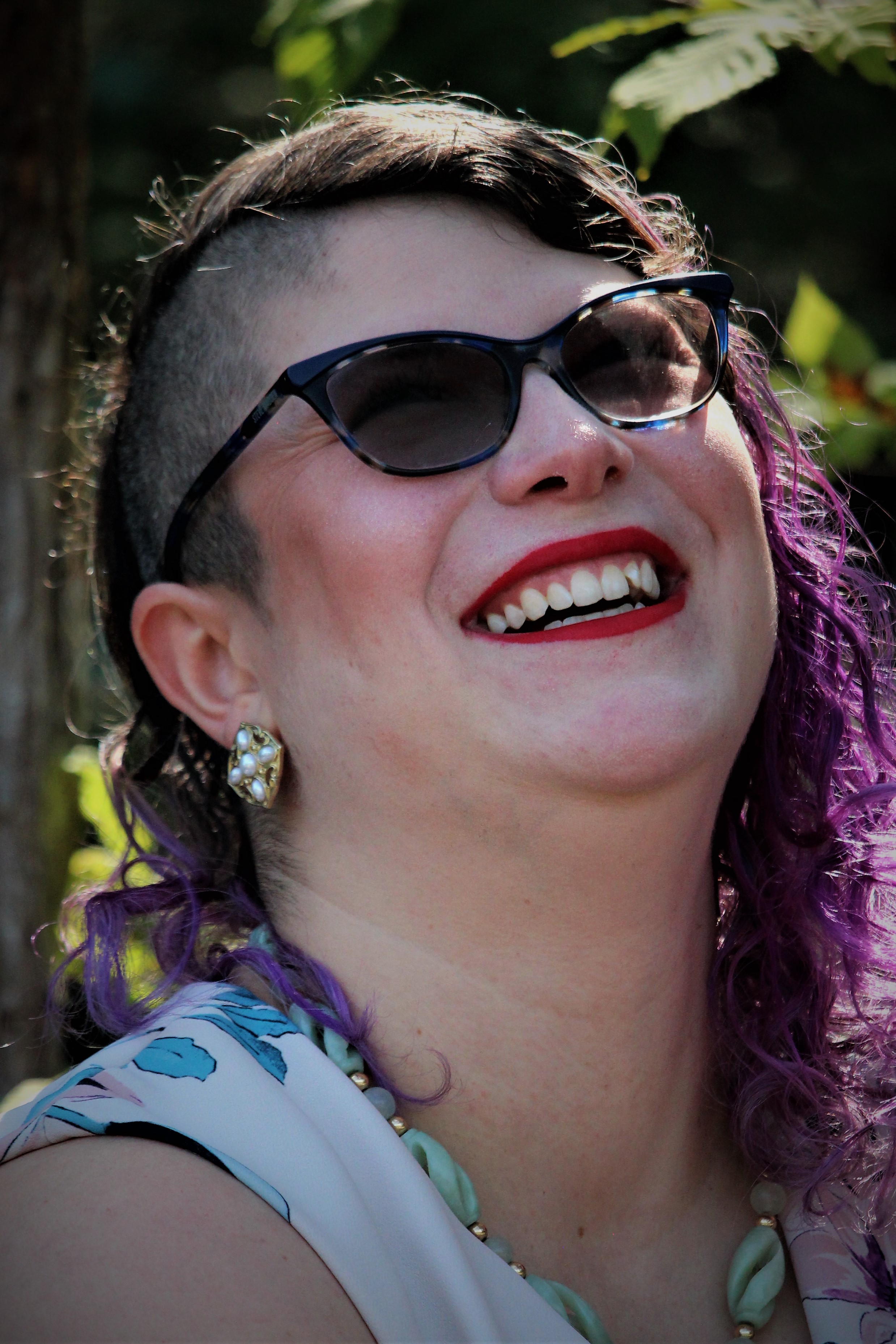 Hi, Ash here.
I created Sacred High Tea Small Group Healing Ceremony because I wanted to provide a community of like-minded people who are ready to fully transition themselves and expand their level of mindset.
Sacred High Tea; Small Group Healing Ceremony uses meditation, shadow work, relaxation techniques via the subconscious mind, intention setting and a ceremonial tea to support you in fully expanding your healing, self-awareness and awakening. Sacred High Tea Small Group Healing will teach you to tap into your subconscious mind to elevate how your mind operates and how you see things, without using anything except plant medicine and deep inner work!
Ready to truly tap in?
love, light and dark,
Ashley Jones; Energy Mentor + Plant Medicine Practicioner]
Your intake form has been submitted. Check your email for a copy of your responses. If you're accepted, you'll receive an email with a link to checkout.