What is The Healing Room?
A multi-dimensional membership created for healing various forms of trauma to allow you to create internal alignment, with a holistic approach. The Healing Room is a self-paced monthly membership available for those who are seeking intentional whole health healing through systematic strategies and breakthroughs. The membership is a monthly self paced content called drip content. This means you will receive 4 initial programs to start and 1-2 new programs each month after. You can expect programs that will give you the tools to turn inward to create intentional healing at the root of the cause and allow you to return to your creator power, so you can then master your outer manifestations with authenticity and true alignment.
The Healing Room Membership is here to offer support for those affected by chronic burnout and misalignment.
This membership is created for anyone looking to gain support and understanding on various topics that help you to identify your core power and authenticity. In The Healing Room you will gain sustainable strategies and healing modalities that you can utilize throughout your life. This is for anyone who is serious about their personal development and craving the need to unleash their own healing, to move forth in sharing who you truly are with the world.




The Healing Room is for those who or have experience(d) the following:
chronic burnout

people pleasing

toxic relationships

anxiety

mild to moderate depression

those who struggle with self identity

those who strive for perfectionism

deprioritize self

misalignment or inauthenticity



Hey there, my name is Ashley. I created the self-study membership The Healing Room because I wanted to provide my clientele somewhere that they can indulge in self-developmental strategies and healing modalities to encompass authenticity, prevent burn out and end toxic attraction. The Healing Room is set out to be available for a diverse range of clientele, where all feel empowered. I believe that the more authentic you show up in life, life will show up for you. And this is exactly what you can embody in The Healing Room Membership. I find that a lot of the times when you work through programs or even privately with a mentor or coach, some of them seem to miss the mark of getting to the root of the cause. That is something you will not find here.

I am here to support you in your own unlearning + learning new support management for your lifestyle. I am known as an Energy Mentor, which is a fancy word for saying that I work with all different levels of energetics such as internal alignment, external alignment and universal alignment. You can also find me working closely with plant allies and handcrafting alternative and holistic plant medicines. I absolutely adore getting into mother nature and calling others back to their roots through plant medicine products.
When you're ready to deep dive into inner work, I'm your girl. I don't just believe in light work. If you're only allowing yourself "love and light", you're going to live your life wondering why your cup only feels half full, no matter how many good vibes you put into the universe.
When you allow yourself to do dig a little deeper and expose your shadow self, you are able to see both sides of the coin. You create inner balance and reroot to who you are on your self awareness train. Shadow work exposes you to traumas and triggers.
I promise you, if you're willing to do the work, I will be your biggest cheerleader. There was a time in this world, up until recently, I felt like I was the only cheerleader for myself. Don't fall victim.
Looking forward to deep diving radical changes with you. Until we meet again...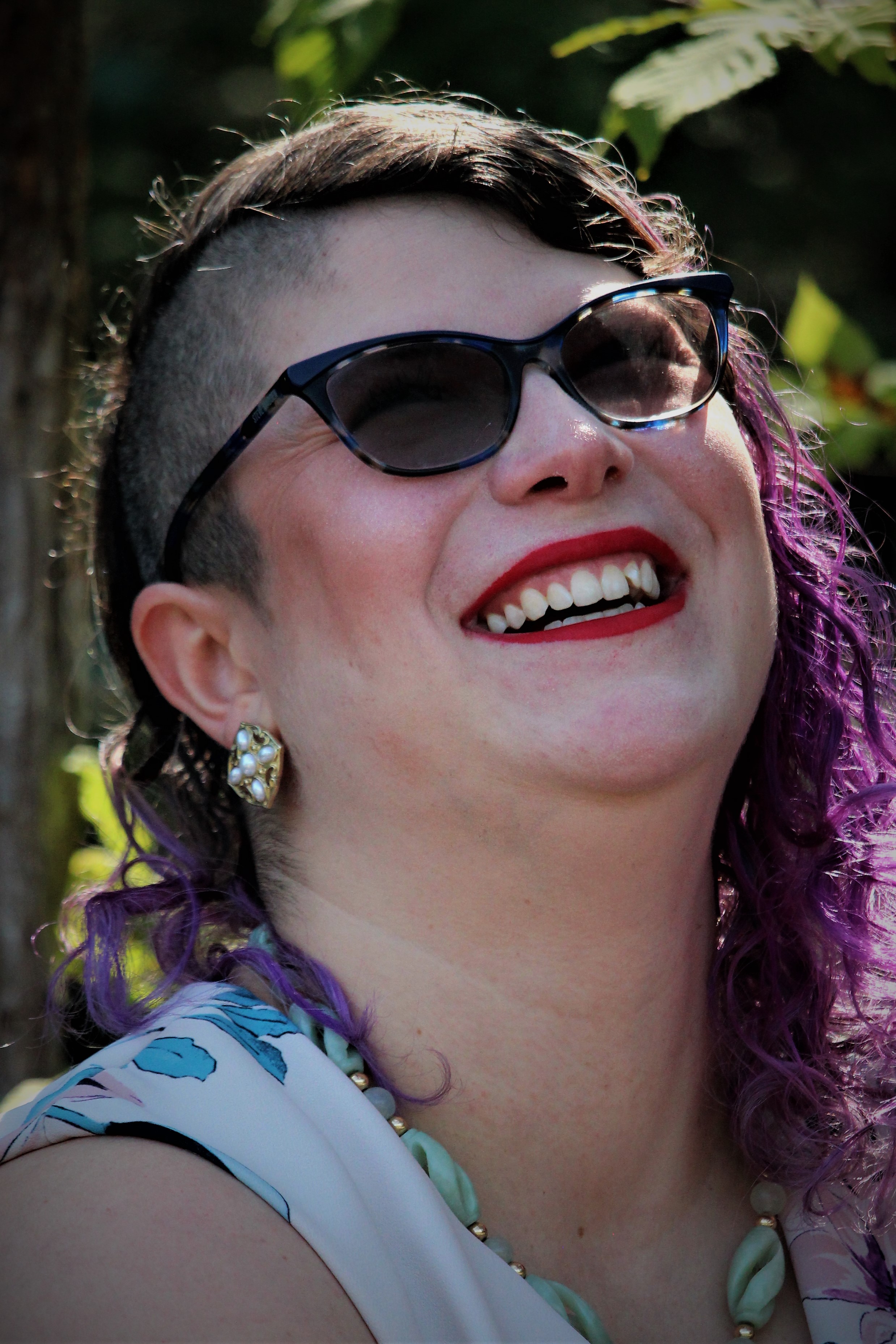 Examples of what to expect in the membership curriculum:
mental, emotional and spiritual alignment

external alignment

narcissism

rewiring the subconscious mind

childhood trauma

working with your menstrual cycle

boundary setting

working with seasonal energetics

money mindset and manifestation

Plant medicine modalities

and more!





Check your inbox to confirm your subscription